- Where and How to start your virtual career?
- What are the basic skills start a virtual career?
- How to become an effective VA?
- What kinds of online jobs should you be concentrating on, today?
- How do you get paid online?
- I'm done with the DISC, what career and tools should I learn based on my DISC?
- How to start my own website?
- How to create my online resume? How do I apply for an online job? How do I prepare for an interview?
- Palagi na lang akong na-re-reject, what do you do to get an online job at the rate you want?
- If I have questions, who are the best people to ask?
- My friends and family do not understand this work from home career, to whom do I turn to for support?

If you need support (because you can't get moral support from the people around you), this is the best bundle for you.
You will get an Invite to a Secret, by-invitation only Facebook support group, which is composed of like-minded individuals who are like you starting the journey or who are now successfully earning from home!
PLUS have Jomar's VAs checking and reviewing your online portfolio and resume to make sure you are on the right track. The value of this support group?
PRICELESS!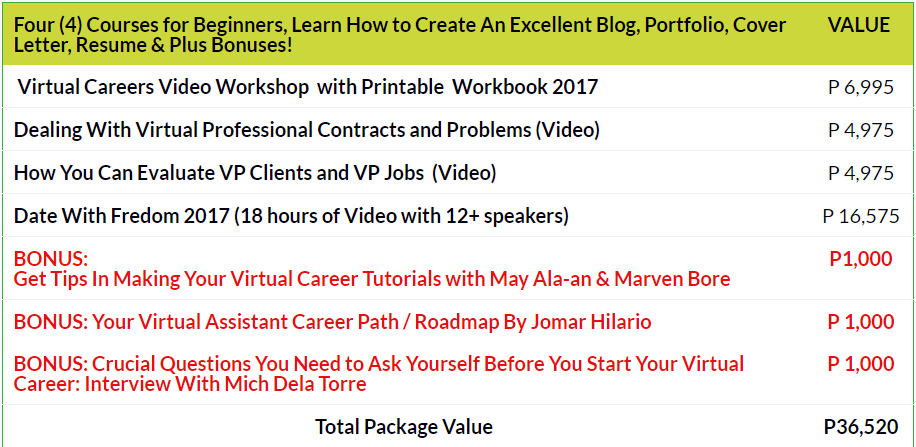 Get all These for just P14,595.00